Turns out it's not just us modern ladies that like a bit of girlified gadgetry. Back in the day you could get Kodak cameras designed specifically to appeal to the fairer sex. Chip Chick has a neat little piece detailing all the varieties on offer, starting with the Vanity range on sale back in 1928, which included a colour-coordinated camera, lipstick holder, compact, mirror and purse all in a fitted case. I'd like to be outraged for the sisterhood about those matching accessories, but looking at the lovely deco designs, I can't help wanting the whole kit and kaboodle for myself.
By Katie | July 29th, 2005
---
---
Must read posts: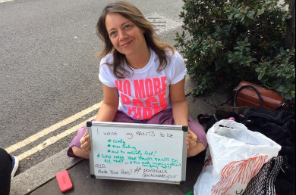 shinyshiny speaks to No More Page 3's Lucy-Ann Holmes...
---
---