Argh! Take them away, take them away! They burn my eyes with their outrageous cuteness. If I hadn't forsaken CDs long ago I would be toting one of these ridiculous Furgle Belly Case 24-CD holders right now. Sure, I'd look a complete div, but with one of these dozy-eyed fuzz balls for company who needs real friends?
The Home Depot (thanks Grant!)
By Katie | July 28th, 2005
---
---
Must read posts: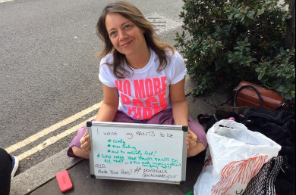 shinyshiny speaks to No More Page 3's Lucy-Ann Holmes...
---
---