I'm not entirely comfortable with designer items that parade their labels as though it's part of the design. In fact, I'm not big on advertising a particular designer label at all, and I've always had the sneaking suspicion that for most people, clothes and accessories with a logo emblazoned across the front are worn in lieu of any actual taste or style. That said, even I could be tempted down from my high horse with these rather good looking Chanel gadget bags. The company's new Fall-Winter "Ligne Cambon" line includes an iPod mini case and a camera bag. No laptop bag unfortunately, but then again, if you want a designer laptop case you might as well just get "mug me" tattooed on your forehead.
By Katie | July 8th, 2005
---
---
Must read posts: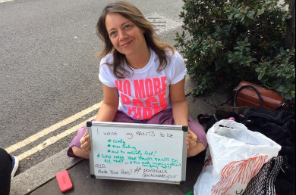 shinyshiny speaks to No More Page 3's Lucy-Ann Holmes...
---
---