OK, OK, I take it all back. Having endured both of the Rivers of Mud Glastos I suddenly find myself feeling quite happy to be sat on dry land here in the sweltering heat of London. And while there may well be storms brewing here, there's no way it can ever be as bad as this. This makes those previous wet mudfests look postively Saharan. In fact, it's making a laughing stock of Coldplay's Solio gadget/iPod charger. Yes, the country's most inoffensive tune crooners have got together with Solio and created a special Coldplay-branded eco-friendly portable charger. Ideal for taking to one of the many fabulous UK festivals… if all the UK festivals were moved to the south of France that is.
Coldplay store [via Techie Diva]
By Katie | June 24th, 2005
---
---
Must read posts: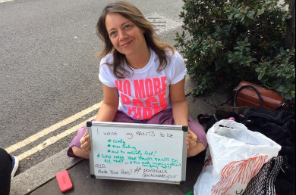 shinyshiny speaks to No More Page 3's Lucy-Ann Holmes...
---
---