I'm a bit slow with this one – it's been on pretty much every website known to man now, but better late than never I say. And this one was too good to pass over. The Euphori-lock combination lock for Ben & Jerry's ice cream should keep any one else out of your tub. Thing is, I know that I'd end up forgetting the combination late one night during a particularly bad ice cream attack and would find myself clawing at the bottom of the cardboard pack like a deranged and hysterical feline.
$5.50 at Ben & Jerry's US and £7.50 at Ben & Jerry's UK [via Popgadget]
By Katie | June 3rd, 2005
---
---
Must read posts: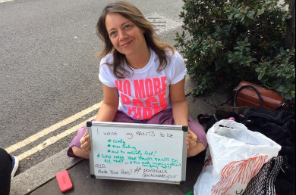 shinyshiny speaks to No More Page 3's Lucy-Ann Holmes...
---
---