Well, they've all been talking about it for ages, but Orange has just become the first of the 3G networks to offer television on its mobiles. Orange TV will initially feature 9 channels (amongst them, ITN News, CNN, Cartoon Network, and a dedicated channel for both Big Brother and Celebrity Love Island – only the highest quality shows, in short) and it launches next week for a £10 monthly subscription. It's only available on the Nokia 6680 at present, but more handsets will be added throughout the year and you'll just need to download the free TV application from Orange World to get going. No mention of how much this will rinse the battery life, but I'm guessing it's not going to give you a huge amount of time to gawp at self-regarding media-wannabe scrotes on the Big Brother channel before your enjoyment is cut short by power failure. A couple of the Tech Digest team have witnessed the delights of mobile phone television in Japan and they tell me it's a most enjoyable experience.
By Katie | May 19th, 2005
---
---
Must read posts: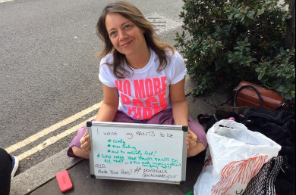 shinyshiny speaks to No More Page 3's Lucy-Ann Holmes...
---
---