Ashley over at Tech Digest has managed to get his mitts on the Samsung YH-820 5GB hard drive player for a review. And he's decreed the following: it's got a neat colour screen, stylish light design and decent overall playback of MP3 and WMA files. But the battery life is "rather pathetic". I had a quick go with it yesterday, but I couldn't tell you much about it – we were on a noisy road which isn't the best testing ground. What I can say is that it's a lot smaller than this picture makes it look.
Compare prices – UK
Compare prices – US
By Shiny Media | May 13th, 2005
---
---
Must read posts: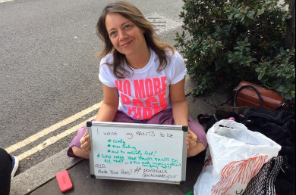 shinyshiny speaks to No More Page 3's Lucy-Ann Holmes...
---
---