Let's face it, your iPod is pretty sure of itself: it knows it's cooler than you, and everyone else around it for that matter. So teach it a lesson by dressing it in this get up, turning your oh-so-trendy white monument to minimalism into a goofy iGuy with arms, legs and an added key holding menial task facility. That'll learn it. There's currently a model for the standard sized iPods, but a mini is apparently on its way later in the month. It's yours for $34.95 from here.
By Katie | May 27th, 2005
---
---
Must read posts: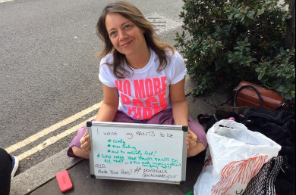 shinyshiny speaks to No More Page 3's Lucy-Ann Holmes...
---
---