At $75 this seems like a pretty pricey way to tie your phone round your neck. But if you simply must have it, you can choose from the blue, clear or pink varieties that are available from Shop Intuition. But remember, big, beaded necklaces are in fashion at the moment and you could buy a cheap one from the High Street and connect your mobile to it with a bit of silk thread in about 5 seconds for half the price. Oh crap. I'm turning into my mother.
By Shiny Media | May 4th, 2005
---
---
Must read posts: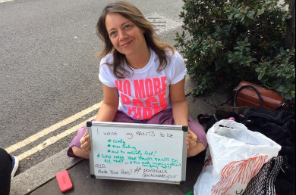 shinyshiny speaks to No More Page 3's Lucy-Ann Holmes...
---
---